WHERE ARE TRUTH BOOTHS?
Some Truth Booths are stationary,
others are "on tour".
Originally conceived for secular shopping mall environs, Truth Booths displays have been setup in schools, churches, conferences, festivals, fairs, doctor's offices, Catholic Diocese lobbies and undoubtedly other places beyond our initial vision.
We love to hear about other applications for the display, please contact us with your ideas!
SCHOOL TOUR PROGRAM
These organizations (and others) offer free
use of display units for displaying in schools.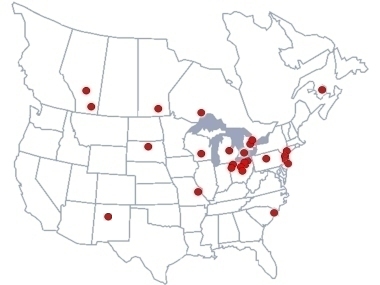 WHERE WE ARE*
Tower City Center - Cleveland, OH (4/07)
Richland Mall - Mansfield, OH (1/08)
South Shore Mall, Bay Shore, NY (10/09)
Archdiocese of Baltimore - Baltimore, MD
Spring Lake, NJ
Thunder Bay, Ontario

WHERE WE'VE BEEN*
West Towne Mall - Madison, WI (11/07)
Midway Mall - Elyria, Ohio (2/08)
Franklin Park Mall - Toledo, OH (4/08)
Stanton Island Mall - SI, NY (5/09)
Cumberland Mall - Vineland, NJ (7/09)
Woodbridge Center Mall - Woodbridge, NY
...and scores of schools in Ohio & Maryland!
* These are partial lists. Due to the migrant nature of the program, we don't track where every display is operating. If you know of a display not listed here, please let us know!