WHAT IS A TRUTH BOOTH?
A "Truth Booth" is an unmanned display showing 3D and 4D ultrasound images of the child in the womb. It provides information about pre-natal development and pregnancy in a visual form for people to process without cumbersome words or confrontation.
The "Truth Booth" is factual, scientific, creative, gentle and informative in its content presentation, allowing all age groups to comprehend our early development with clarity. It is simply pictures of the developing child, not a provocation for controversy.
Truth Booth Display System - Gen4
Truth Booth is a public
education program of: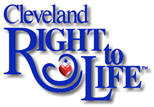 >> VIEW Truth Booth Generations